The most important thing with regards to your wedding photography are the memories themselves.
Whether you prefer the idea of a digital package or a lush handmade album, the photographs should allow you to relive the moments you were a part of, and also enjoy being surprised by the ones you weren't!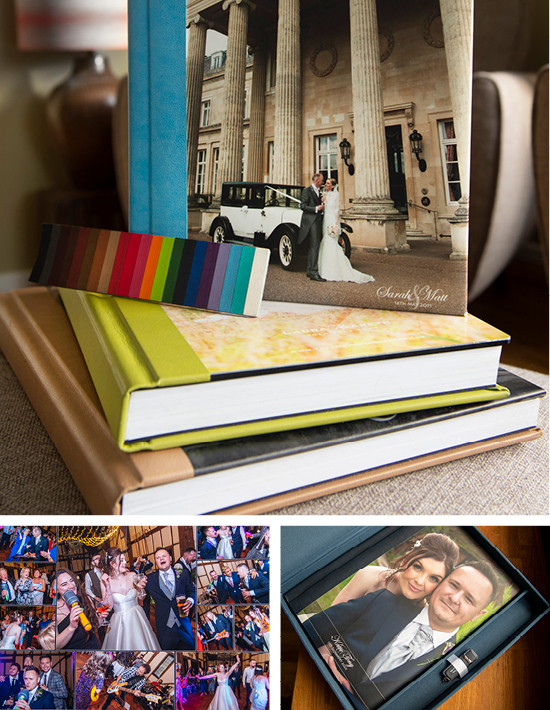 Gorgeous Album Collection

£1790*
Full coverage of your wedding including Bridal prep and 1st dance
Post-wedding image viewing with Patrick
Online gallery for you and your guests to view and order photographic prints
A bespoke, individually designed 50 image, handmade 35x25cm (14×10") lay-flat album with a choice of cover materials. Other sizes available.
Complimentary digital files of all album images
Additional album images at £20 each
Optional extras
Parent's albums: £250 each or 2 for £395
Mini albums, beautiful keepsakes for your wedding party etc: £195 for 5
Wall Art available: from £380 50x40cm (20×16")
 *Full evening coverage available for an additional £150.
Deposit of £500 secures your booking
Sumptuous Album Collection

£2850*
As per the Gorgeous Album Collection, to also include:
2 x parents albums 25x18cm (10×7") with a choice of 20 cover colours and laser etching
5 x mini albums for your wedding party
2 x wall art 60x50cm (24×20"), from a choice of:
Gallery Acrylic in a gloss finish
Box Frame in a laminated lustre finish
Canvas in a satin finish
 *Full evening coverage available for an additional £150.
Deposit of £500 secures your booking
If there's anything you're interested in that's not listed above, for example, digital packages, then please get in touch and we can have a chat!
After your wedding you are invited back to the studio to view your images (this usually happens the week after you arrive back from your honeymoon or 2 weeks after the wedding day) and choose the photographs you would like in your album. Again the kettle is always on and I never tire of seeing the look on couples faces as they re-live their wedding day.
All weddings are unique and our beautiful hand-made designed albums are created in such a way that they always do a couple's day justice.
We have always wanted to offer something creative and a little bit different to the norm and, having found a UK-based album company that shares our passion, we are delighted to offer our very gorgeous range of handmade albums. We believe we use the best there is and as a result, we're always thrilled with the results, as are our fabulous couples.
There's a huge range of amazing creative options available to reflect your day and ensure your album is as unique and beautiful as the day itself!
All our albums are bespoke and designed by my amazing wife Jacky (who's previous clients included Bentley Motor Company and Sunseeker yachts before dedicating herself to the world of romance!) with you in mind.
For more information about our gorgeous albums please feel free to come and have a browse in our studio!
We also have a full range of wall art available to choose from.
For a full price list, or to discuss any specific requirements
please feel free to get in touch